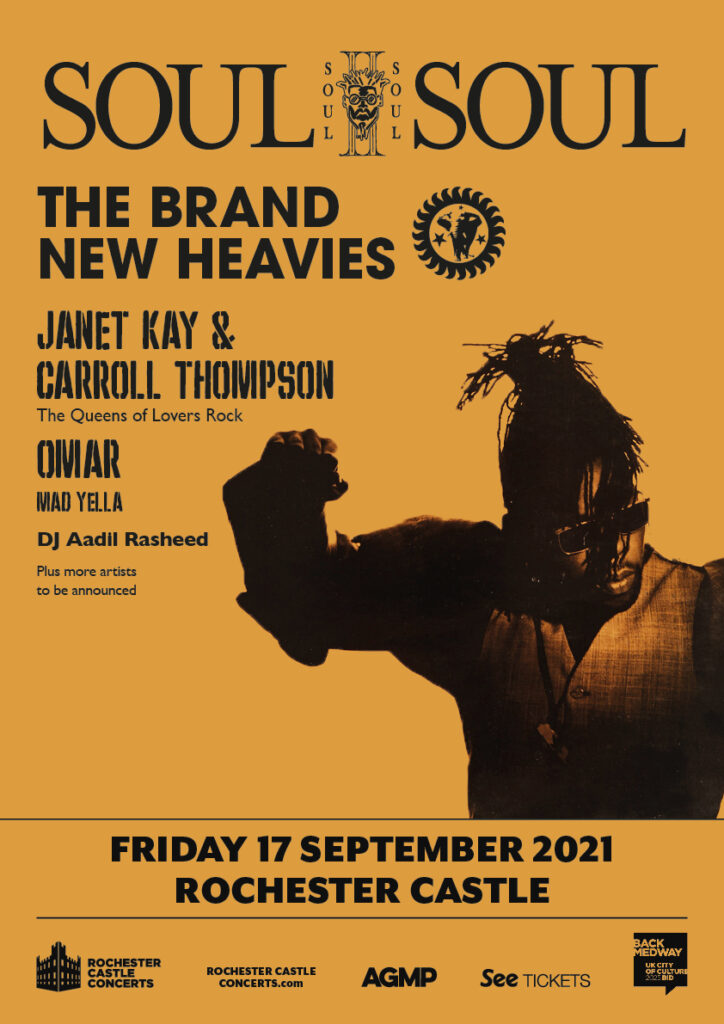 Rochester Castle Concerts Soul II Soul
Soul II Soul have been making people dance worldwide for over 30 years from their early warehouse and Africa Centre parties through to festival and arena performances all celebrating the full live sound system experience.
With 2 Grammy's, album-sales well in excess of 10 million and seminal tracks 'Back To Life' and 'Keep On Movin" ensuring their household name status the band has been honoured by being granted the keys to no less than seven US cities and most recently in March 2020 had a plaque unveiled on the Music Walk of Fame in their spiritual home of Camden, North London.
Their ethos and brand identity of "A happy face, a thumpin' bass, for a lovin' race." will truly resonate at one of the first major live concerts after the UK emerges from Lockdown and we cannot wait.
Fantastic support on the day comes from Acid Jazz legends The Brand New Heavies and the Queens of Lovers Rock Janet Kay & Carroll Thompson and hosted by DJ Aadil Rasheed with more acts to be announced over the coming weeks.
1.45pm – 2.45pm
Snowboy
& the Latin Section